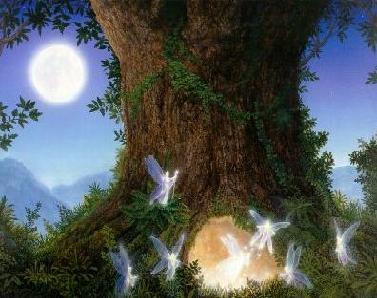 #9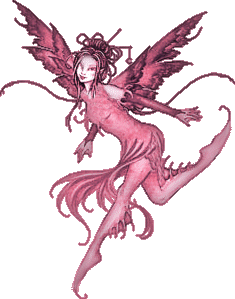 #14
Heres what to expect:
Lots of graphics! so pages might take some time to load
Poetry, some of my own and some from other sites so please dont take any of these poems once i get this site completed all credit will be given and links back to the sites they orginated from will be on the links page. eventually there will be numbers under all the graphics these numbers will correspond with the number next to the links telling you were they came from.
Each page will include common legends and stories told about the particular fantasy creature/person. Some of the imgaines and content on these pages might not be suitable for imature ppl, or young children. Please keep this in mind when visiting the fairy pages, mermaid,and woodland folk pages for these imgaines are often protrayed with little or no form of clothing although mostly sutle some parents might not approve of there children viewing these graphics.
All items on these pages you are not allowed to take please visit the site they orginated from and follow there rules on using the graphics and or poetry. Poetry, with " ~Akalie~" typed underneath is work of my own and if you would care to use these on your own pages please email me at the address provided I dont mind as long as you credit me and provide a link back to this site. None of the Imagines seen on these pages are drawn or made by me they are all done by other artists ( not saying i'm an artist cuz i am not, I'm far from it! :o) )
All stories found within each of these pages are not in my own words but taken off other sites see the link below the legend/story to see where it orginated from. However, all information found on this site i have put into my own words. I will do my best to put all sites used in obtaining the information at the very bottom of the pages.
All graphics found on these pages are, as far as i know, free to use on websites if you see a graphic that is yours please email me and i will either remove it or give you a link whichever you would like. For the time being if you do not find a link back to your site that you have specified give me time after i get all the graphics up i will add all the links back to your site thankyou for your understanding.
~Akalie~

View My Guestbook
Sign My Guestbook

My Enchanted Garden
Come one and all,
If you dare,
To my enchanted garden,
Please dont be scard,
I have goblins and monsters,
Witches and Hags,
Also with there magical bags,
In these bags you will see,
Tricks and treats for you and me,
But don't get me wrong,
Listen with care,
Not only gargantuan beasts live here,
We have fairies and Nymphs,
Pixies and Gnomes,
centaurs and mer-people,
Elves and Sprites,
But beware of those glowing lights,
For there only a gag,
As you will see,
This was done by the red fairy,
Her name is unknown,
Some think she's a tale,
Told to children at bedtime,
If they wail,
But enough about her,
Lets talk about mer-people,
and there under lore,
Because if you listen carefully,
You will hear they live in the pond,
Just outside my door,
they have no legs,
but fins,
not feet,
They're friends not foe,
Isn't that neat!
Also i should tell you of,
The centaurs too,
For they will be amazing,
For me and for you,
You see they are half man,
and half beast,
horse,
I should say at least,
Well lets move on to the michievious elves,
What are seen at the tips of there shoes?
BELLS!
They trick more than treat
So if you should meet,
one of these,
Scare then away with a roar and a growl,
Don't get mixed up with them,
Just ask the barking Owl,
Now i should tell you of,
Nymphs,
They are pretty,
Beautiful enough to get you in a tizzy,
So don't give them a look of any kind,
For it may mean your death,
In very soon time,
Now i will tell you of the fea's and the pixies,
They are the kind you will like,
I guarantee it,
Just be sure to give them enough sweet treats,
Or they'll take a hike!
Well gnomes you see,
Live in holes in trees,
And don't come out for anything if you please,
Only for morsels of food left behind,
By little children wandering,
Some of the time,
Well thats the tale of my enchanted garden,
I hope it's made your heart un-harden,
But might i end this to the end of my tale,
believe in anything,
It will get you far,
It'll bring new worlds,
That are very bizzare,
Just like my garden,
As you will see,
It is an impossiable mystery,
That to this day,
I cannot figure out,
Oh well,
I guess it wasn't meant to be known about,
So lets keep this a secrete,
Just you and me,
And not tell a soul,
NOT ANYBODY!
~Ashley Mare Lettice~
If you look real hard you just might find a secret path that leads to my secret garden....